September Menu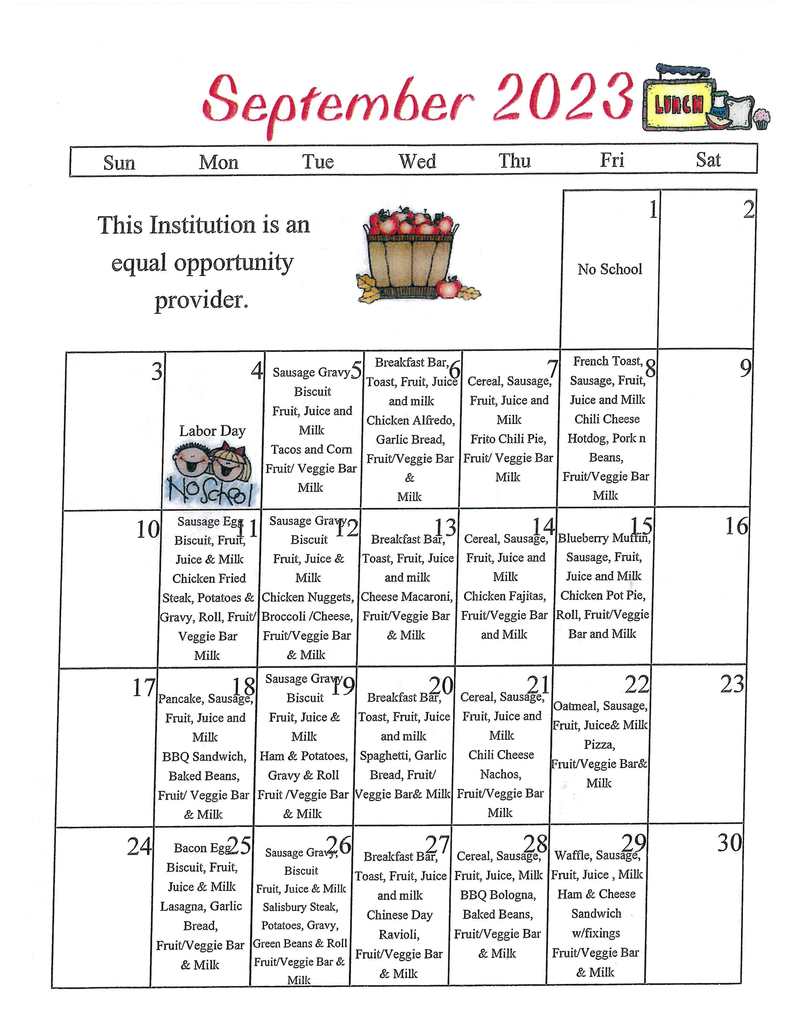 September Lunch Menu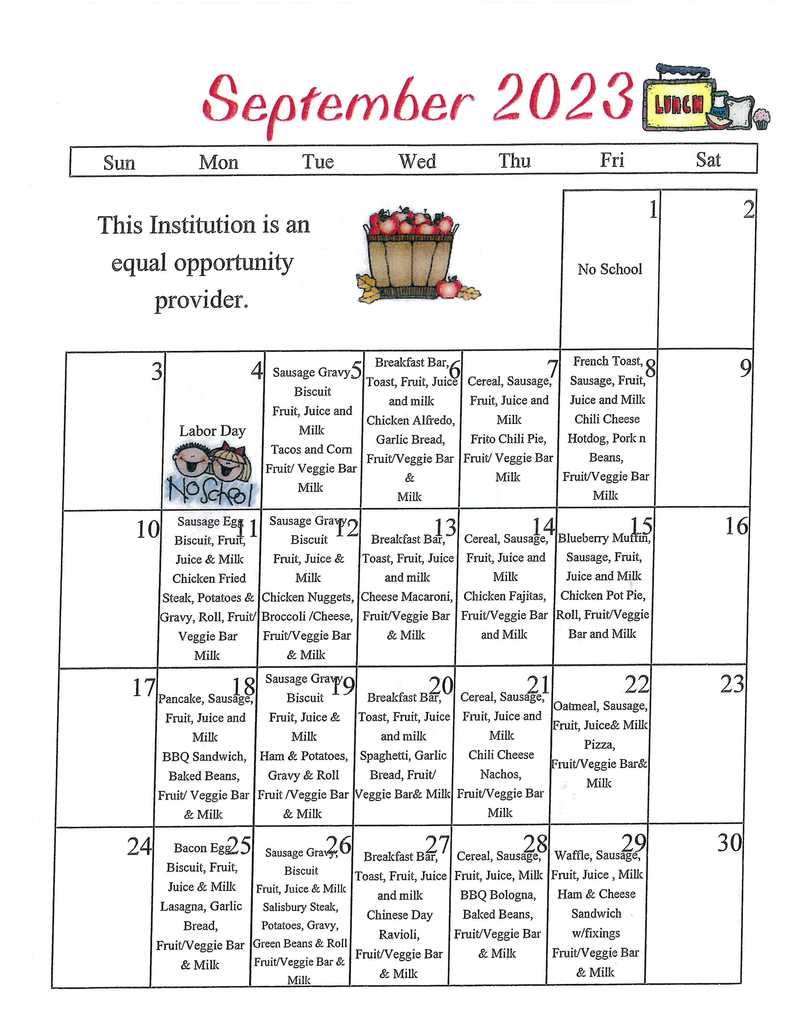 September Activity Calendar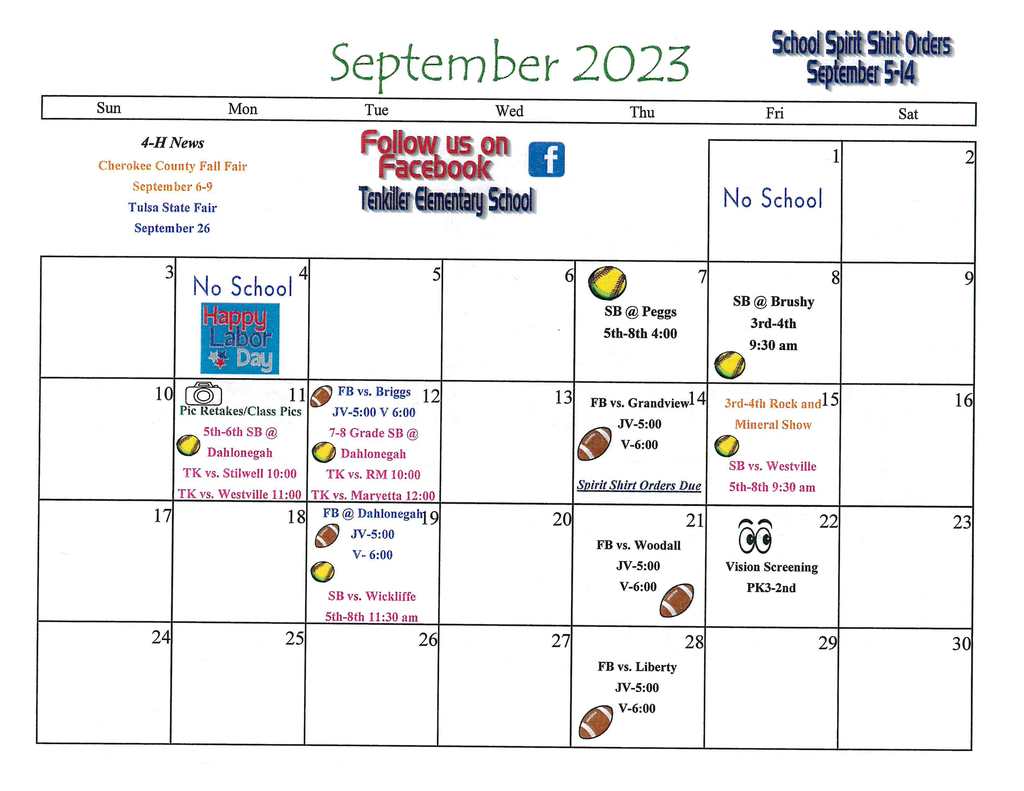 ***REMINDER****
The football scrimmage scheduled for Thursday, August 24th has been cancelled.
Blue & Gold orders are pre-pay only and are due Monday, Oct. 2, 2023.
2023 Football Schedule
The girls softball games scheduled for Tuesday, August 22nd have had a time change. The 5th-6th girls will play at 9:30am and the 7th-8th girls will play at 10:30am.
School Pictures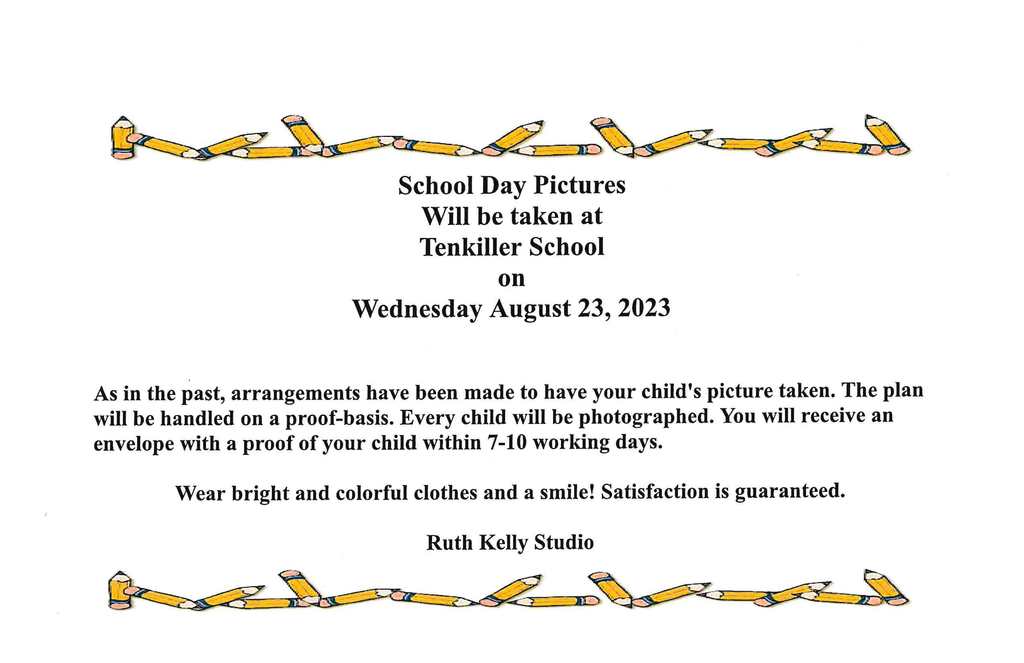 Back to School Dance Grades 3rd-8th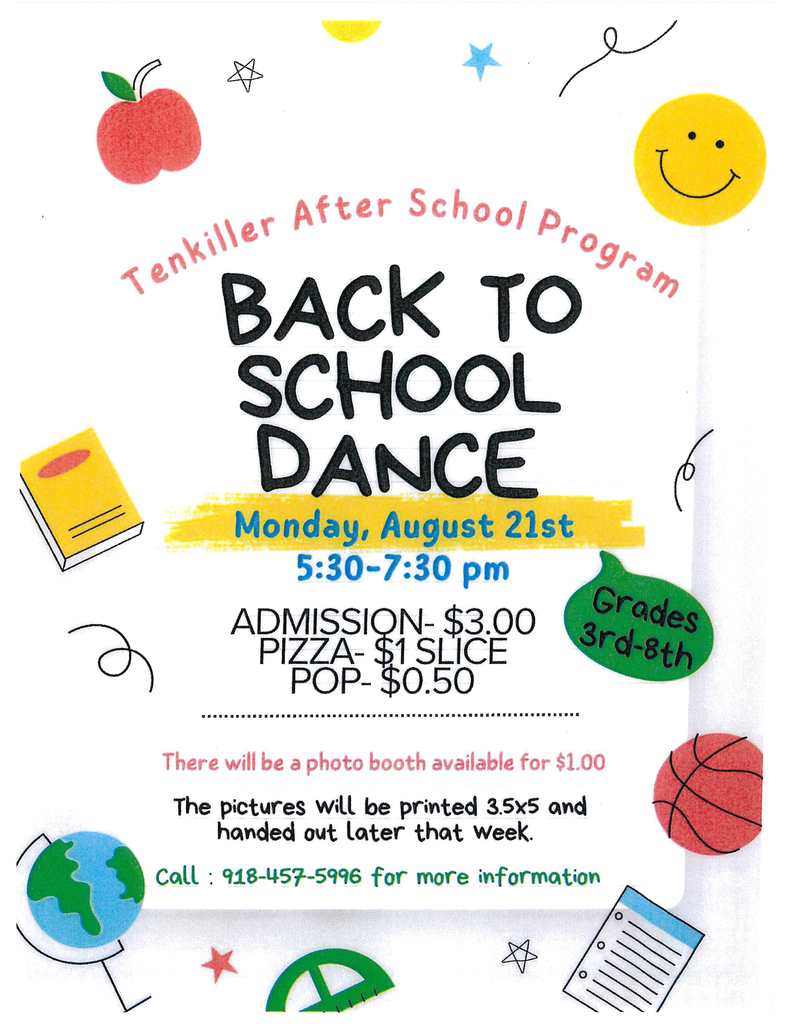 2023/2024 Softball Schedule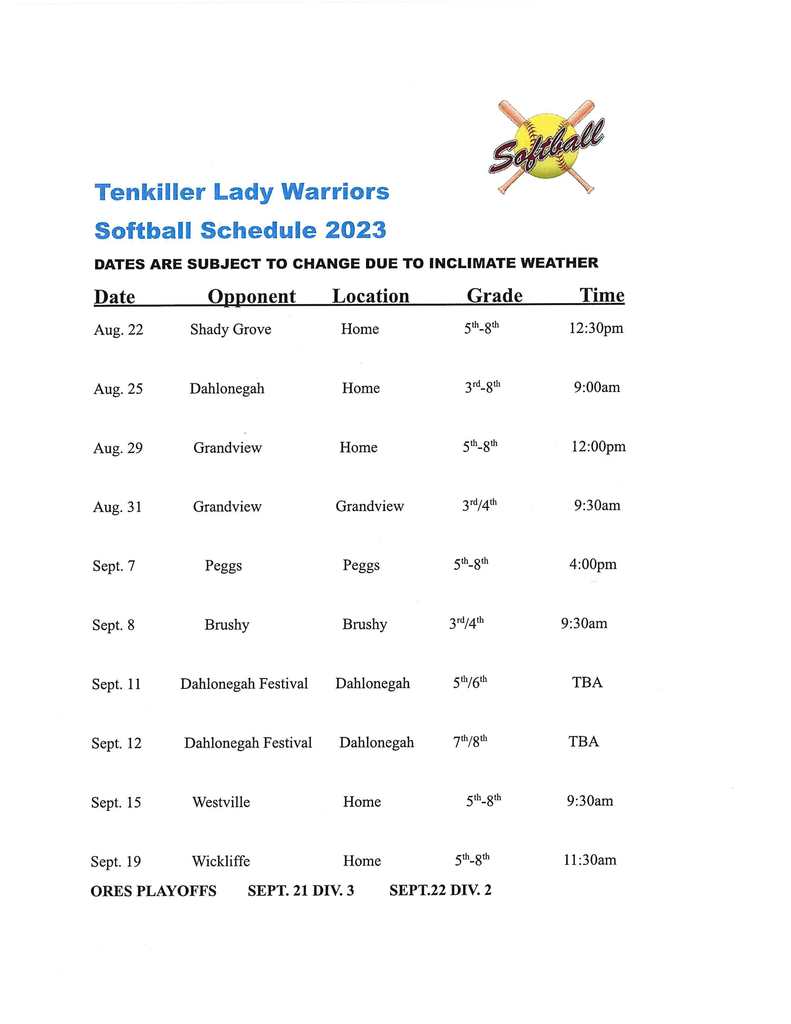 Tenkiller School begins Thursday, August 10, 2023. School will be dismissed at 2:00 p.m. on the first day. The after school program will begin on August 14, 2023. Don't forget to tag us at Tenkiller Elementary School (Facebook) and @TenkillerSchool on X (formerly Twitter) with your first day pictures. Please use #OKFIRSTDAY @ TenkillerSchool to share your pictures with us. Open House is August 8, Tuesday, from 4:00 – 6:00 p.m. Hope to see you there!
#OKFIRSTDAY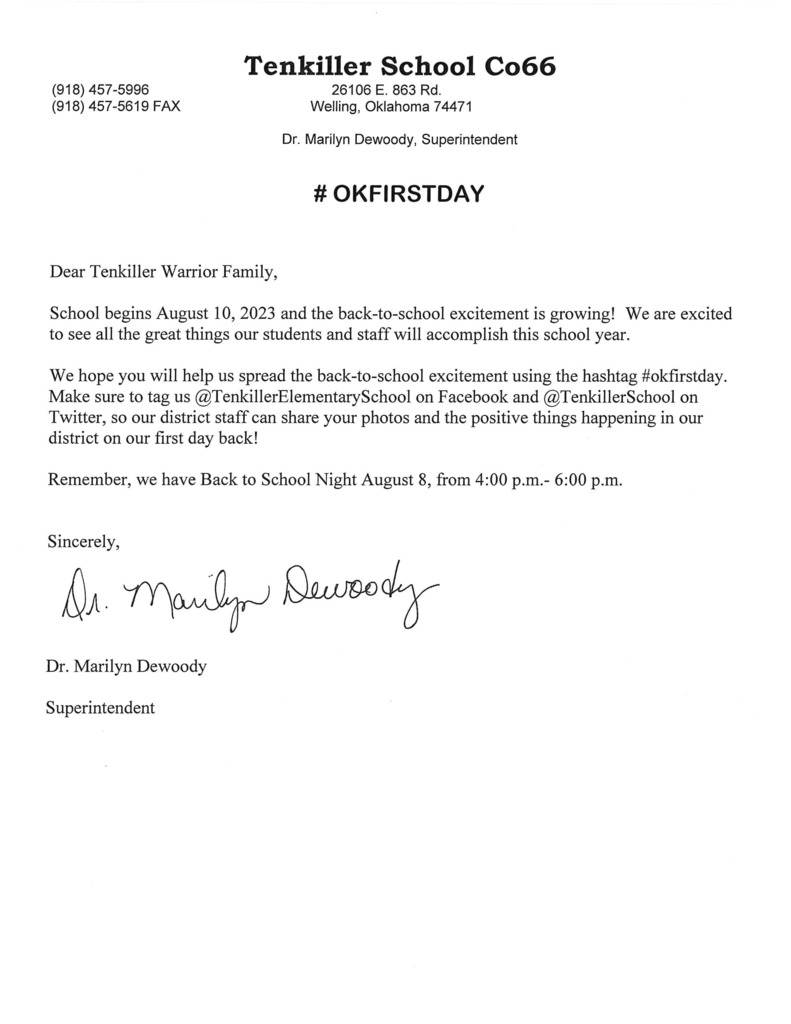 2023-24 School Supply List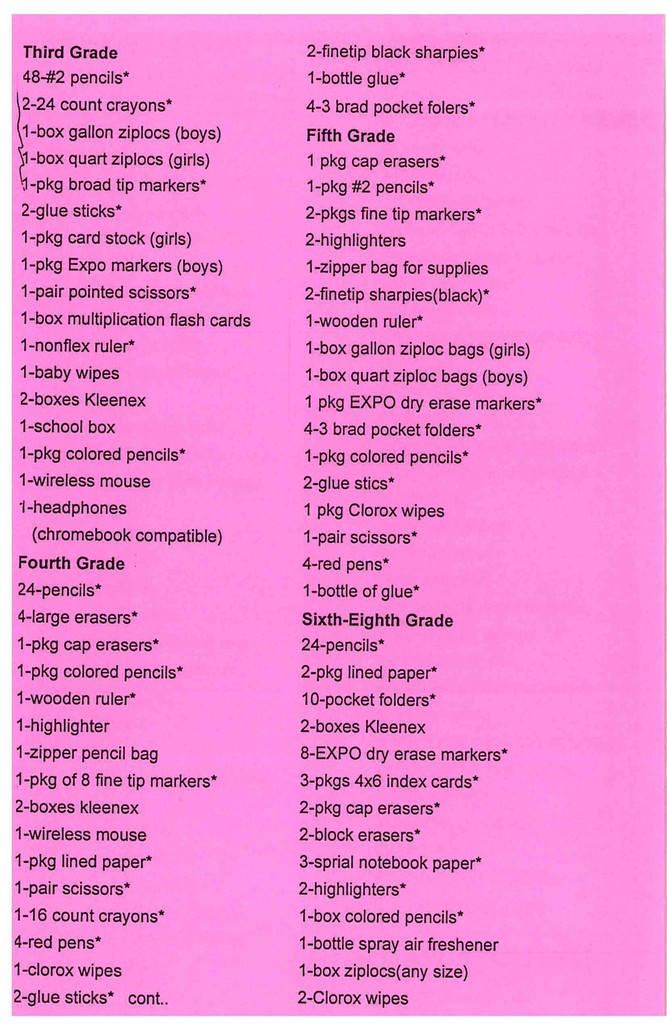 Thank you Cherokee Nation tribal council member Wes Nofire for your generous contribution to Tenkiller School so that we can update some very outdated playground equipment. Also a big shoutout to Mrs Philpott who has work diligently with Mr. Nofire for the betterment of our school. We are very grateful.

Parents/Guardians: Due to a funeral, we will be short staffed Friday, April 14th, during the after school program. If it is not necessary for your child to stay, we are asking students to ride the bus or be picked up after school. If you can make other arrangements for your child it would be appreciated. Tenkiller After School lProgram

April Activity Calendar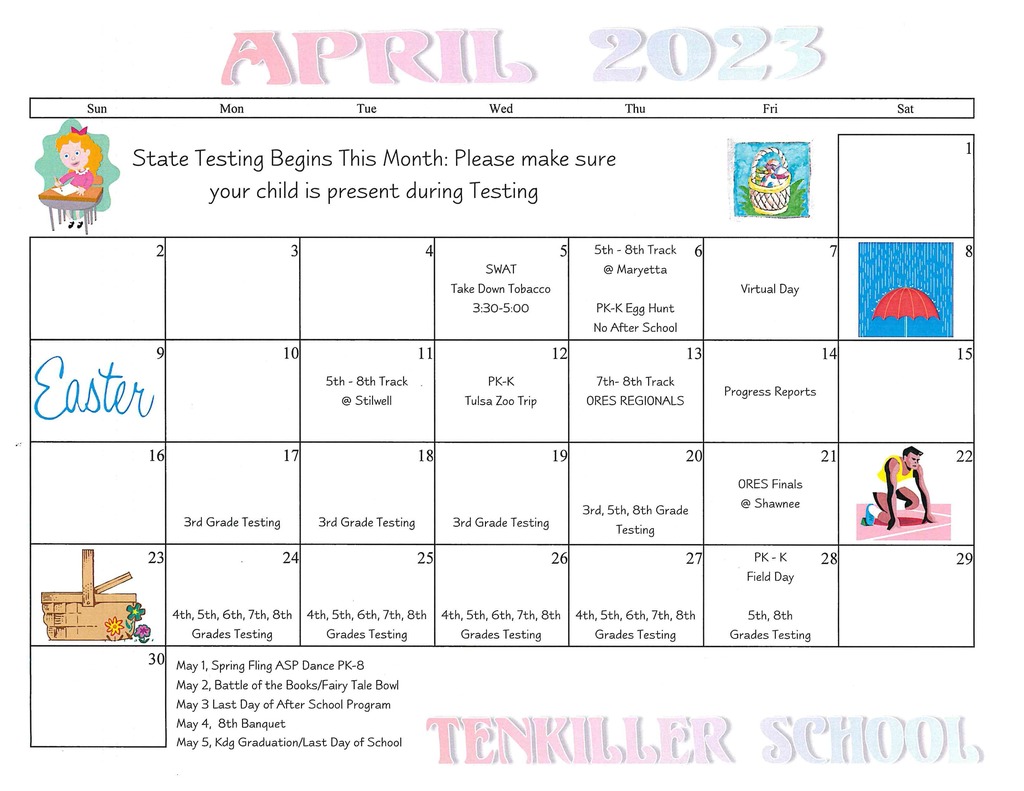 Congratulations to Mr. Croffords 8th grade CO2 car best of show winners!! 1st Place: Aizel Garsula, 2nd Place: Benton Martin, 3rd Place: Jayce Bohlander!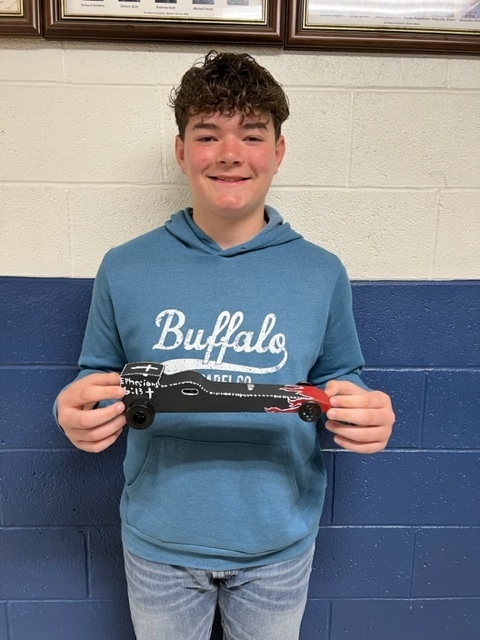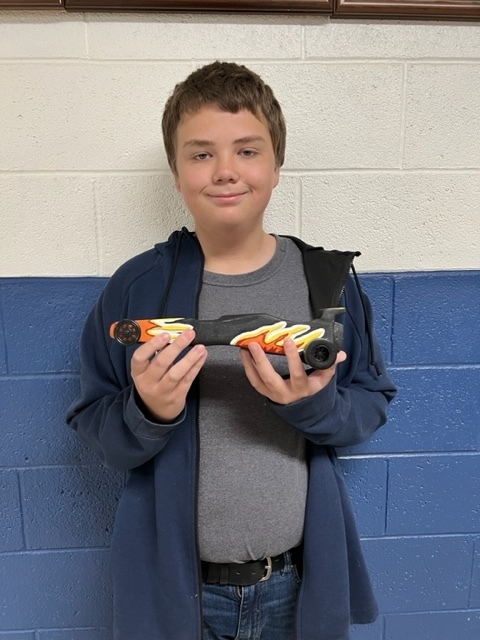 Posting a little late but better late than never right? Congratulations February Students of the Month: Alice Rose, Kataleya Herr, Paisleigh Eubanks, Carter Lovell and Kasen Frits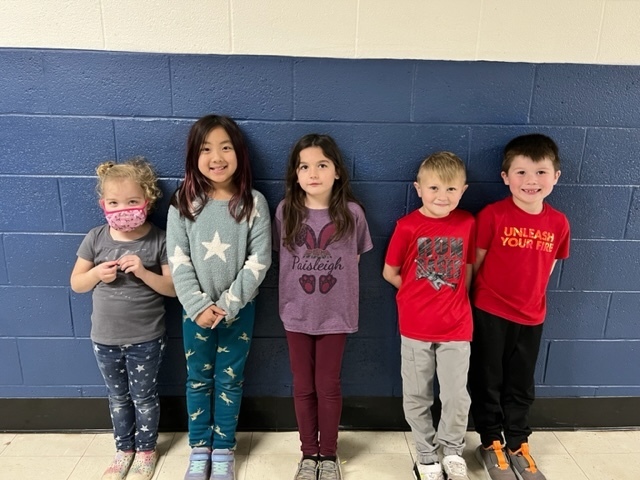 Attention Parents/Guardians: