Updates: *Our annual Pie Supper/Carnival will be in the new gym this year. Doors will open @ 5:30. Please plan on attending and supporting our students Christmas fund. *Friday's 3rd/4th basketball games have been moved to Shady Grove. Games will begin @ 9:15

This weeks activities...... Monday-Happy Halloween!! No After School Program Tuesday-Academic Meet @ Woodall Wednesday-Academic Meet vs Norwood Friday- 3/4 Basketball, School dismissed @ 1, No After School, Pie Supper/Carnival begins @ 5:30

November Activity Calendar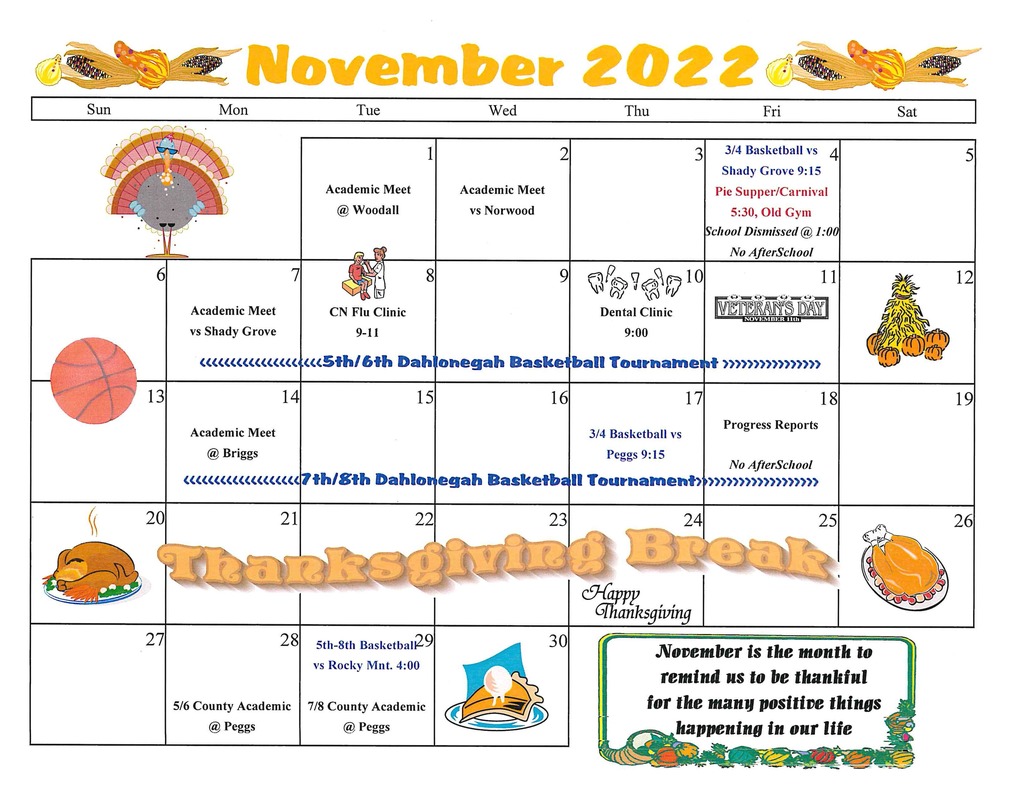 November Menu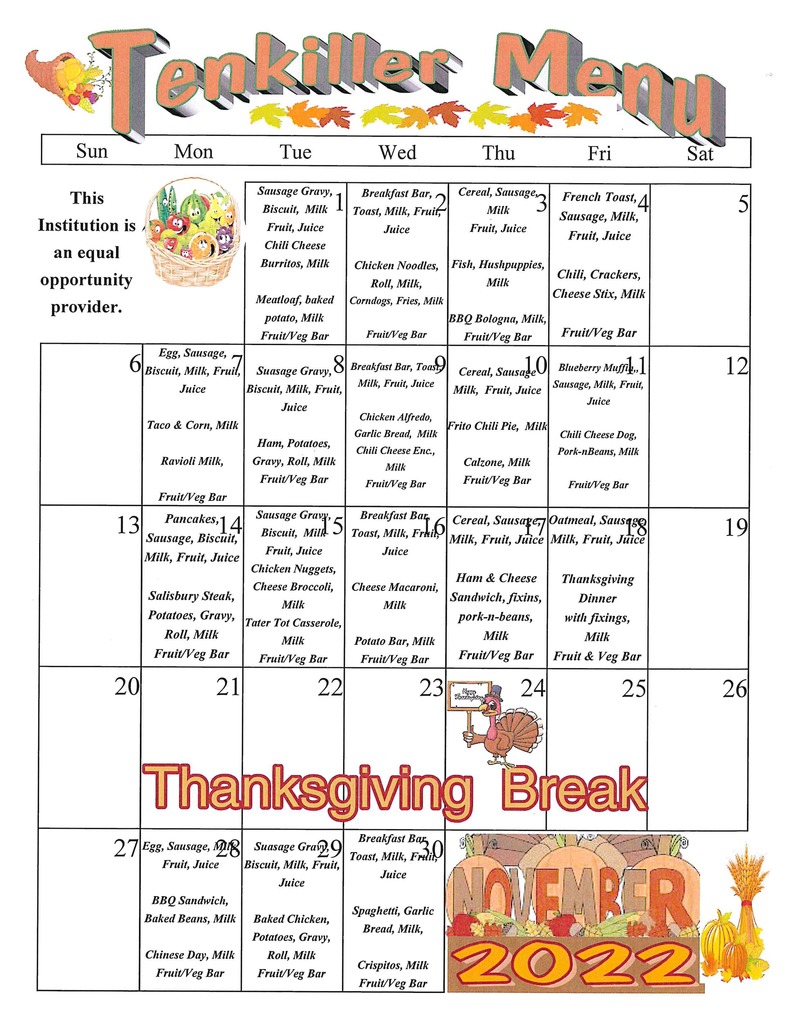 Congratulations Warrior Varsity Football players on their win last night! They have advanced to the semi-finals next week. Tenkiller will play Zaneis at North Rock Creek, Monday, October 24th @ 5:00 p.m.

Blue and Gold orders will be here next week. You may pick up your orders Wednesday (10/26)-Friday (10/28) between 3:15 and 4:30.

Division II ORES Bracket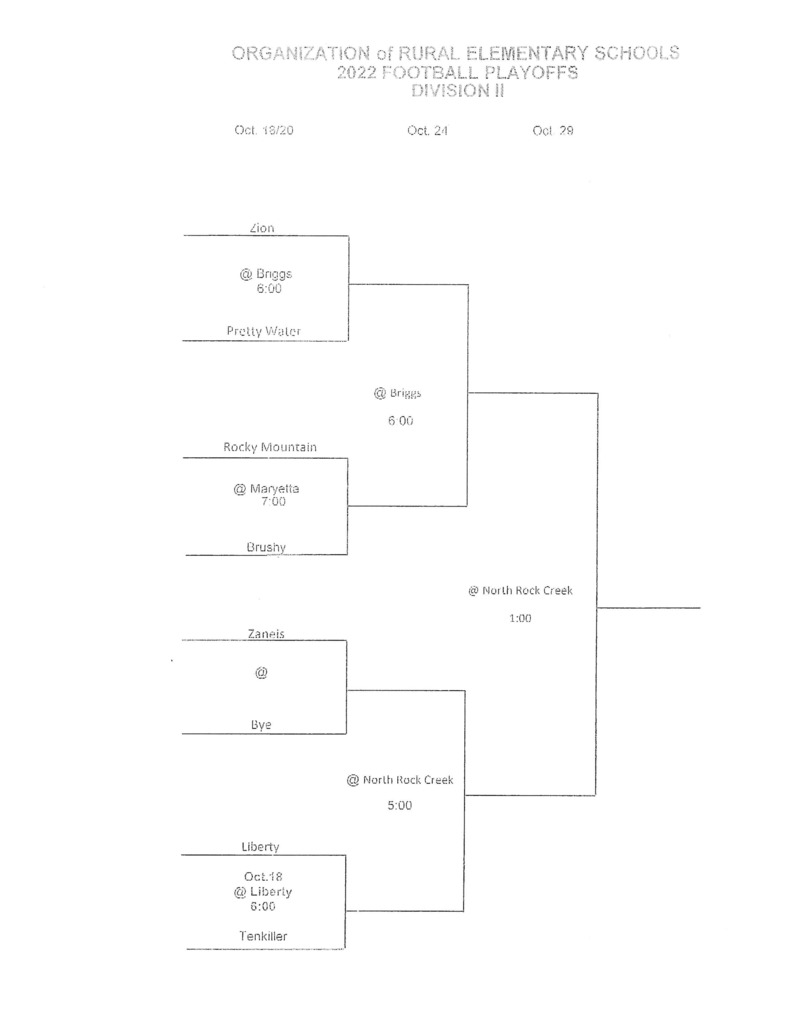 This weeks activities..... Monday- Football @ Briggs, JV5:00, V6:00 Tuesday-Class Pictures and Retakes Wednesday-NO After School Program Thursday-No School,Fall Break Friday-No School, Fall Break

Tonights makeup game at Briggs will begin at 6:00 and 7th & 8th will play at 7:00

Due to scheduling issues, today's academic meet has been cancelled. The next academic meet will be 10/18 with Peggs.

Ruth Kelly will be here Tuesday, October 11th to take retakes and group pictures. All group pictures are prepay only.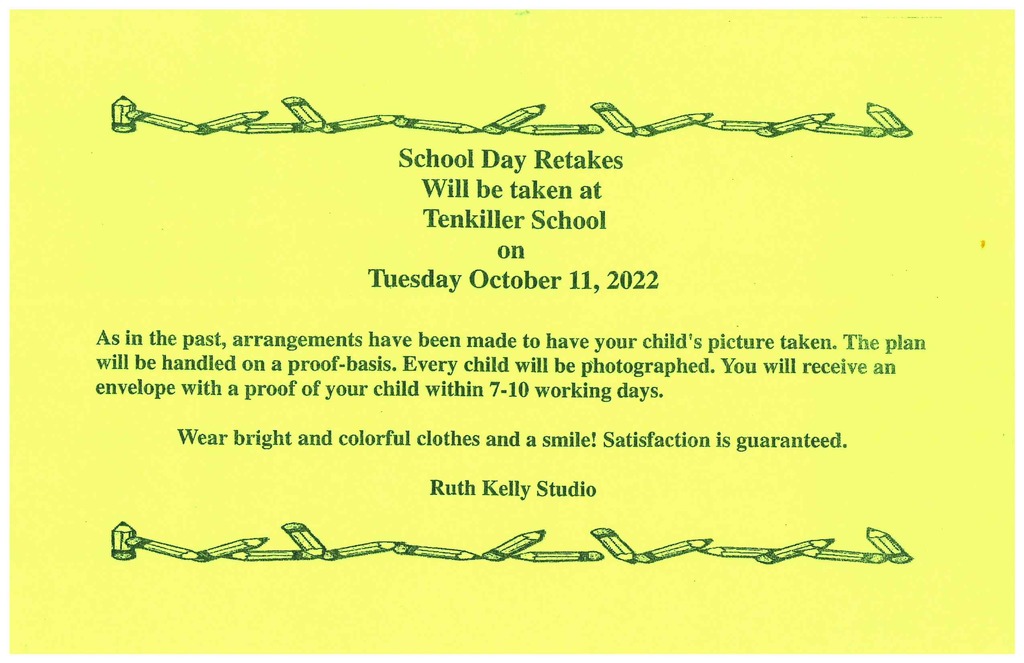 Reminder: Blue and Gold orders are due October 12th.


CONGRATULATIONS OCTOBER STUDENTS OF THE MONTH: Jase Chaffin, Troy Green, Gunner Studie, Cartier Jefferson, Mckinley Taylor and Nash Welch

This weeks activities..... Mini Cheer Camp: Monday-Wednesday during afterschool, Performance Thursday's home game Monday.....Academic Meet @ TK, 9:30 Football @ TK, J V 5:00, V 6:00 Football Pics Wednesday.... 3-8 Cross Country @ Stillwell, 9:30 Thursday.....Football @ TK, 3/4-4:00, JV-5:00, V-6:00 Friday....4/5 book Festival @ NSU, Spirit Shirt Orders Due

October Menu and Activities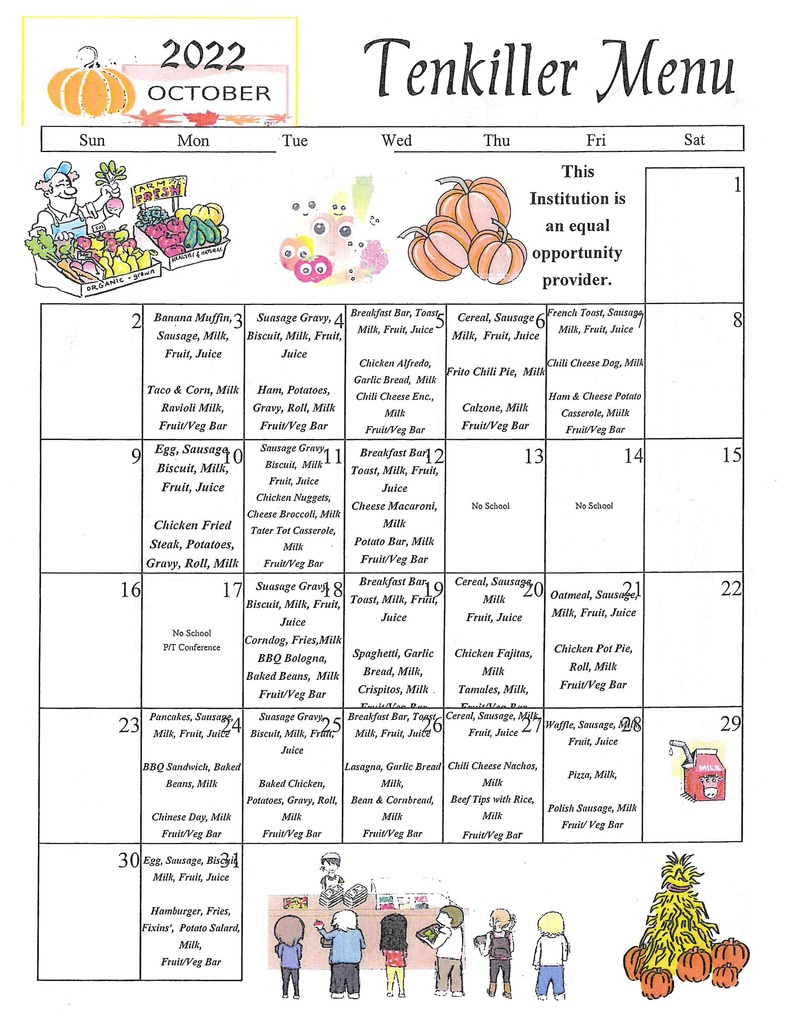 For those who need the address to Liberty for the football game tonight: 476490 East 1060 Road, Muldrow OK

Reminder: There will be no After School Program today, Friday September 16th.

CONGRATULATIONS SEPTEMBER STUDENTS OF THE MONTH. Jabrey Sanders, Gabriel Alvarado, Kaisen Kirk, Kincaid Decker, Blake Kissinger & Oakley Matlock

3rd-8th grade softball pictures will be tomorrow, Thursday, Sept 15th. All ball players will have their picture taken with an option to buy pictures. For those wanting to buy pictures the price will be $10