This weeks activities..... Mini Cheer Camp: Monday-Wednesday during afterschool, Performance Thursday's home game Monday.....Academic Meet @ TK, 9:30 Football @ TK, J V 5:00, V 6:00 Football Pics Wednesday.... 3-8 Cross Country @ Stillwell, 9:30 Thursday.....Football @ TK, 3/4-4:00, JV-5:00, V-6:00 Friday....4/5 book Festival @ NSU, Spirit Shirt Orders Due

October Menu and Activities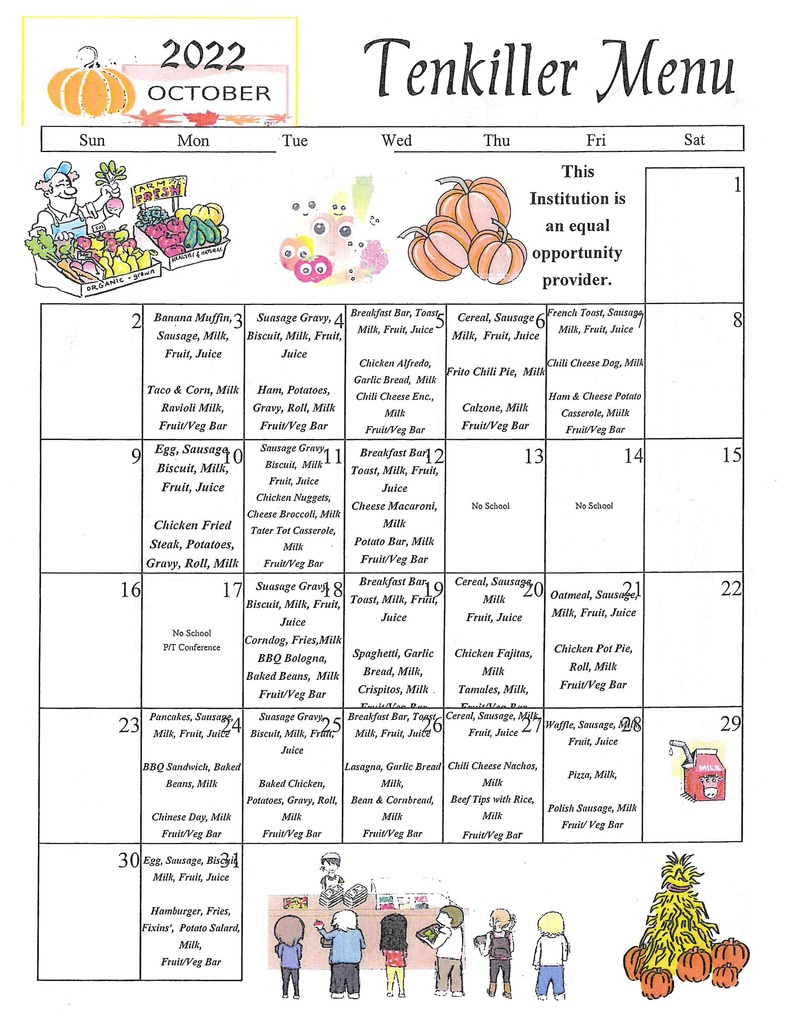 For those who need the address to Liberty for the football game tonight: 476490 East 1060 Road, Muldrow OK

Reminder: There will be no After School Program today, Friday September 16th.

CONGRATULATIONS SEPTEMBER STUDENTS OF THE MONTH. Jabrey Sanders, Gabriel Alvarado, Kaisen Kirk, Kincaid Decker, Blake Kissinger & Oakley Matlock

3rd-8th grade softball pictures will be tomorrow, Thursday, Sept 15th. All ball players will have their picture taken with an option to buy pictures. For those wanting to buy pictures the price will be $10


P-EBT: Things to Know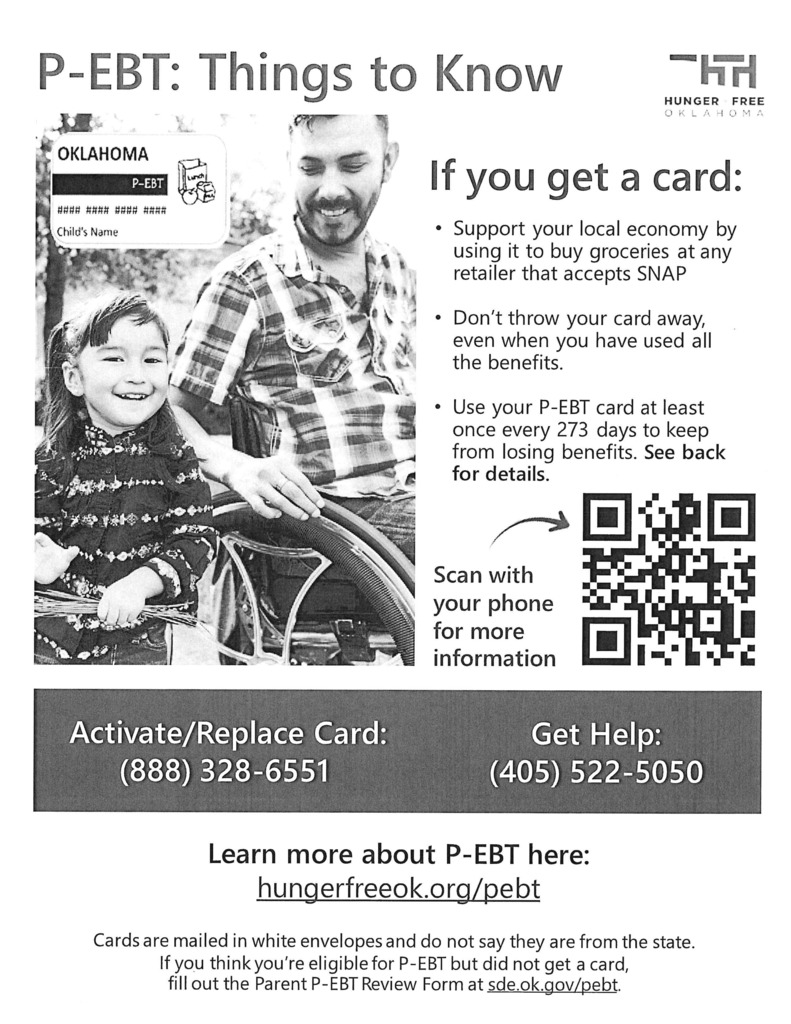 In our ongoing efforts to keep all students safe, we are asking parents to wait outside when picking their children up early. Thank you for your cooperation. Tenkiller School

The football game with Briggs scheduled for September 12th has been rescheduled for October 10th at 6:00 and 7:00.

Tenkiller cheerleaders are excited to be able to do a mini cheer camp this year for our pk-4th graders. Notes will go home soon!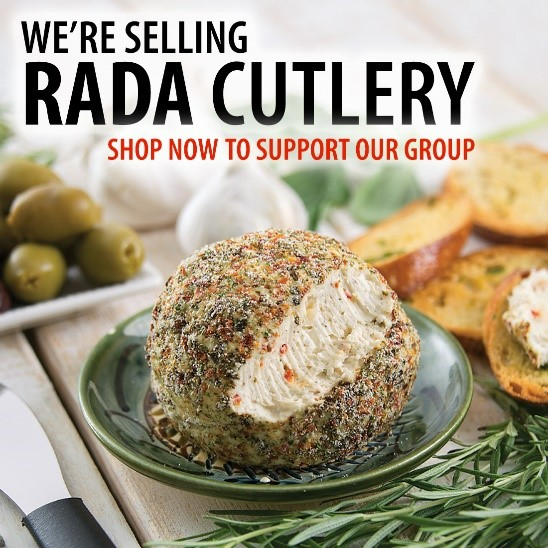 State Law requires students to attend school 90% of the school year. If your child has excessive unexcused absences during a 9 week session, we are required to report their names to law enforcement. Students' absences can be excused if we have a doctor's note or you can call to let us know that they are running fever, vomitting, or have other contagious ilnesses. We must receive a call by 9:00 a.m. the day the student is absent in order to excuse the absence.

The times for the softball games scheduled tomorrow have changed. The 5th/6th will play at noon and the 7th/8th will play at 1:00

Tomorrows (8/30) games have been switched to one game for 5th-8th @ 1:30 at Tenkiller School

Todays softball games at Rocky Mountain have been changed. Lady Warriors will play at 12 pm and 2 pm.

7th-8th will play in the Rocky Mountain Annual Fastpitch Fesival. Please see the schedule below.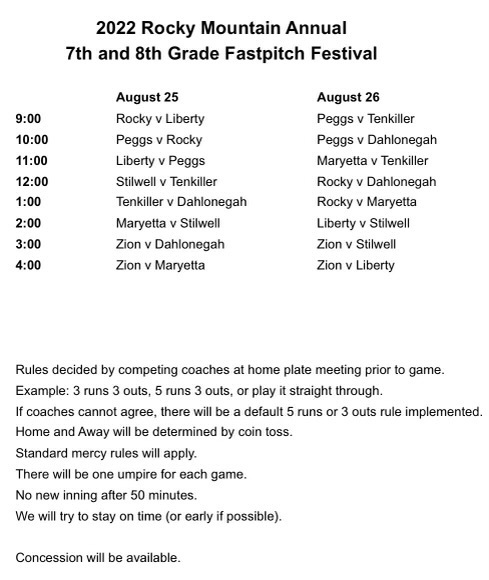 2022 Tenkiller Warrior Football Schedule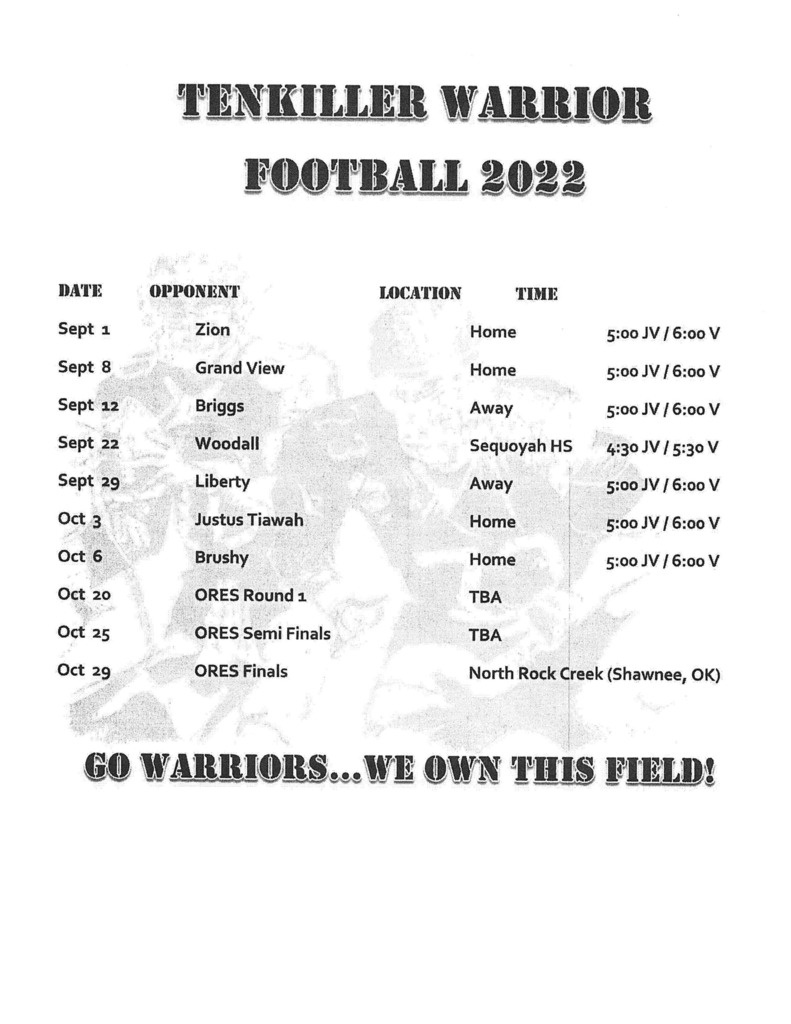 Back to School Dance Note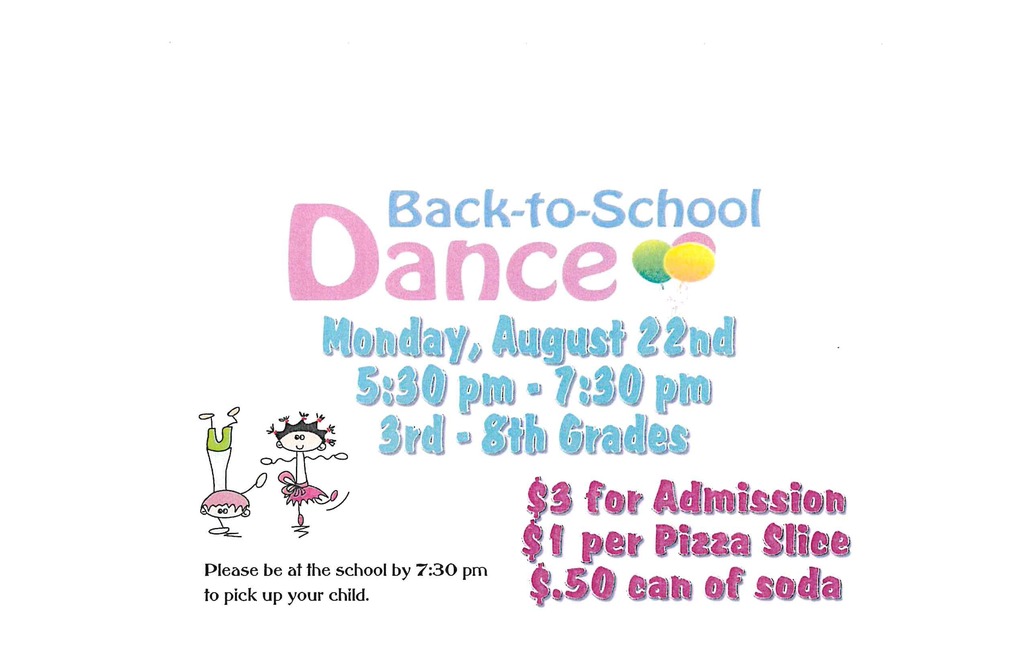 2022-2023 Softball Schedule