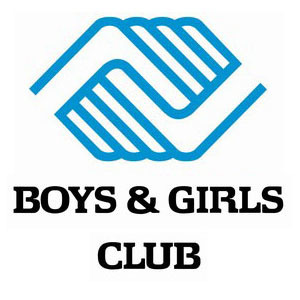 Basketball lpictures are available to order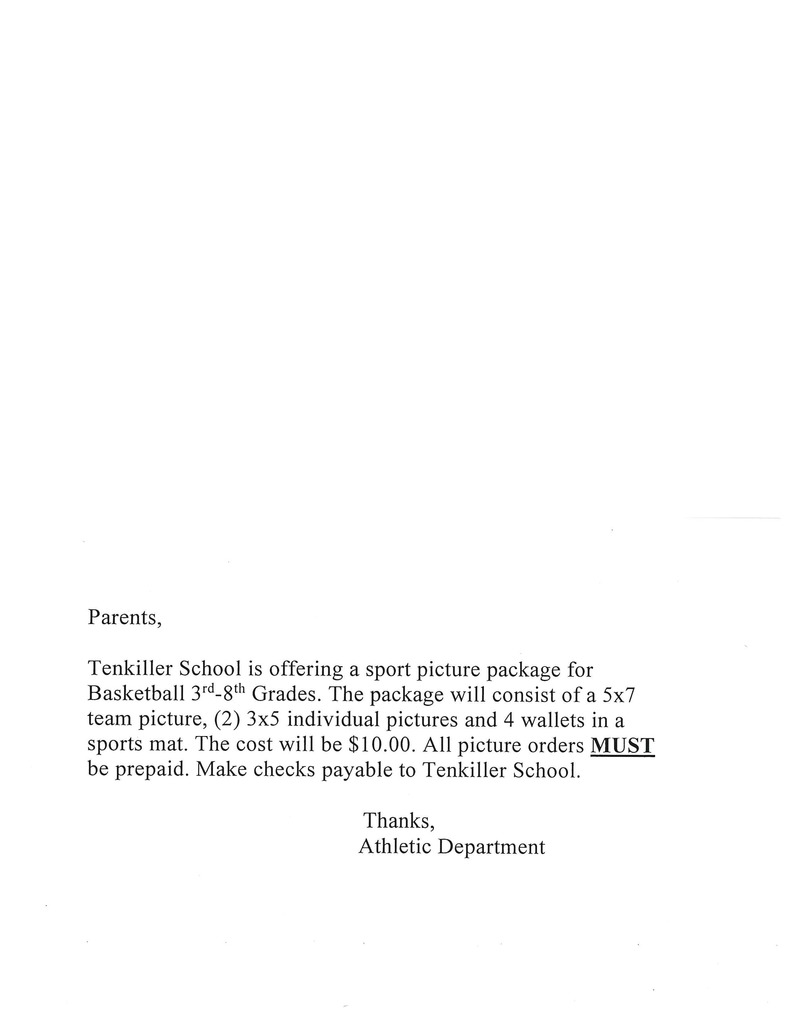 Parents/Gaurdians: We are trying to make enrollment as easy as possible for our parents. We have an option of doing enrollment online and we would like your feedback. Please take a second to complete the survey below.
https://www.surveymonkey.com/r/MFRJK8P

March calendars have been sent home. Next week will be our Read Across America week. Also, progress reports will go home the 10th.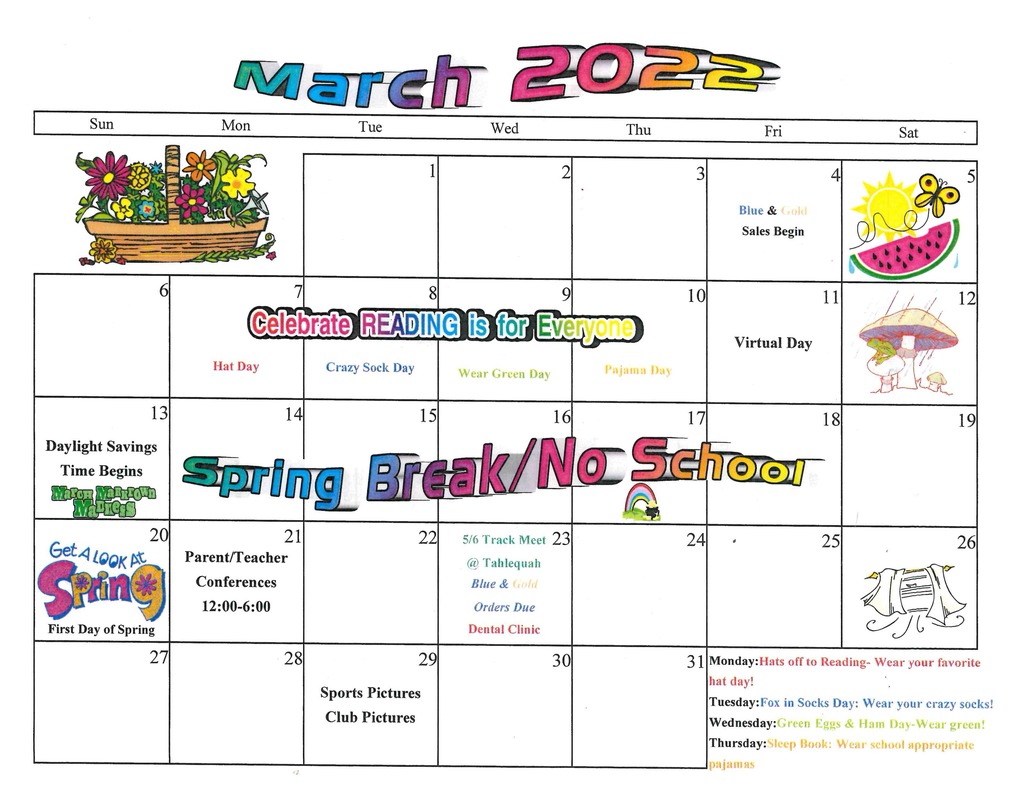 Due to predicted incoming inclement weather and the safety of our students, tomorrow, Feb 23rd will be a virtual day. Assignments will be sent home with your child that will need to be completed and returned. A meal will be sent home today for your child tomorrow. Thursday, Feb 24th will be a snow day. Depending on road conditions and weather, Friday will be determined later in the week.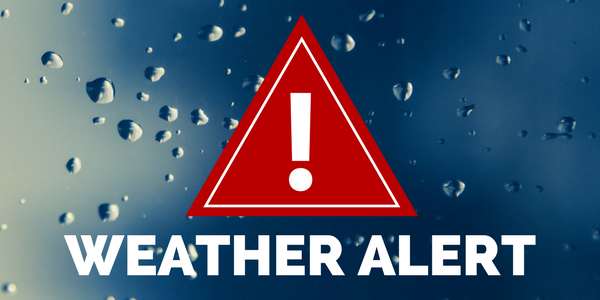 Its Friday! Reminder: There will be no school Monday, Feb 21st.

It is extremely important that we have the correct phone number on file for gaurdians. If you did not receive a notification regarding inclement weather, we may not have your updated phone number on file.

Group and Sports pictures have been cancelled today. They will be rescheduled for a later date.

Due to the road conditions, the ORES Area Basketball games have again been rescheduled. Tenkiller will play on Monday, February 7th at Twin Hills. Girls will play at 5:00 and boys at 8:00.

The ORES Area Varsity Basketball games have been rescheduled to Saturday, February 5th…still playing at Twin Hills. The girls play at 2:00 and the boys at 5:00. The bus will leave Tenkiller at 11:30 am.

Due to incoming inclement weather there will be no school Wednesday, Thursday or Friday.

Because of predicted inclement weather, there will be no after-school program tomorrow, Wednesday Feb 2nd.

If your child is absent because of Covid or being quarantined, please send a Dr. note or a positive result note of your child or a family member so that we may excuse their absences and count them present virtually. If your child is ill with something besides Covid, please call the morning your child will be absent so that we may mark them excused instead of unexcused.

Calendar Update: Due to Covid and basketball game cancellations we will not have our mini Cheer Camp next week. We will try to reschedule as soon as possible.

​State Law requires students to attend school 90% of the school year. If your child has more than 8 unexcused absences during a semester, we are required to report their names to law enforcement. Students' absences can be excused if we have a doctor's note or you can call to let us know that they are running fever, vomitting, or have other contagious ilnesses. We need a call on the day the student is absent in order to excuse the absence.

Reminder: We will be having a Parent Night this evening, Thursday, 5:30-6:30 in the cafeteria. We will have a guest speaker and a few of his advocates to talk about social media safety. We encourage all parents attend. Please make plans to join us if possible.

Mrs. Birchett has posted the December Choice Board on the library website:
www.tenkillerlibrary.org
Great place for the kids to go when they have free time!

We are excited to let you know that we will be having a Social Media Awareness and Safety Night, December 2nd, 5:30-6:30. Because of recent TicTok activity we feel this is an important meeting for especially our 3rd-8th grade parents to attend. There are so many things that we simply are not aware of that happens to children through these social media platforms. We will have a guest speaker who is up to date on trending things that may or may not affect your children. Please join us for a quick snack and lets get proactive about protecting our children! A note will be sent home today. Please sign and return as soon as possible if you plan to attend so that we may plan accordingly.

Superintendent's letter to parents concerning Thanksgiving Dinner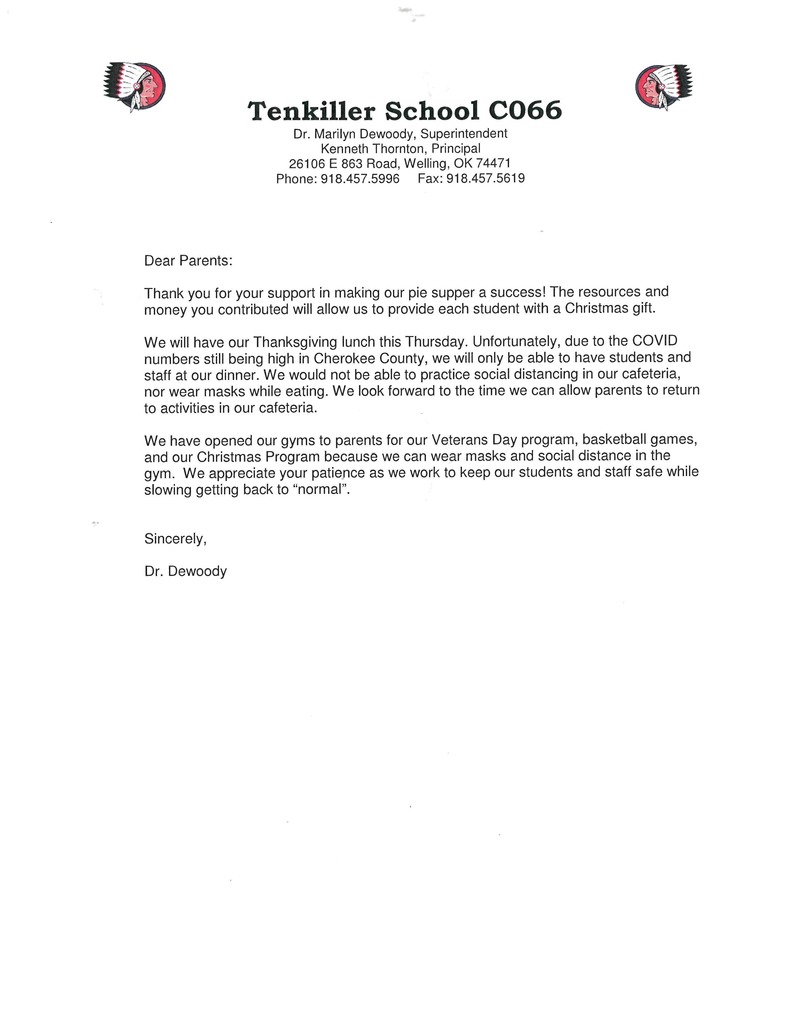 7th & 8th Basketball teams will travel to Zion today. Girls will play @ 1:00 and Boys will play @ 2:00. Good Luck Warriors!